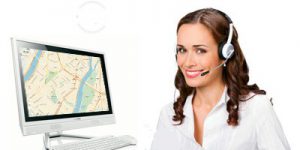 Our main service:
– round-the-clock taxi ride in Starokonstantinov and the district, transportation throughout Ukraine;
In addition, we provide the following services:
– meeting and support at the railway stations and at the airport;
– courier delivery of documents, goods, products, etc .;
– ordering and delivery of flowers, gifts with oral or written greetings;
– "sober driver" – delivery of the driver to his car at the address and delivery of the car to the parking lot;
– freight transportation up to 1.5 tons.
Enterprise "My-Taxi" constantly expands the range of services.
You can calculate the cost of a trip on our website, or by using a mobile application, by entering the beginning of the trip and the destination, or the route.
Partners:
The most effective way to advertise a taxi is to place various printing products in the car interior. It can be all sorts of business cards, booklets and flyers that can attract the attention of the passenger during long journeys.
We cooperate with many typographies and have the opportunity to print any advertising at affordable prices (or print on your typography – we will provide our models). It is possible to print two-sided business cards, flyers, booklets. On the one hand, there will be information about a taxi, on the other – about your services and goods. Some of our promotional products will be distributed by our drivers, and the rest will be distributed by your organization.
We are ready to consider all possible options for cooperation !!!
Organizations:
passenger transportation on Starokonstantinov and Ukraine, delivery of documents and working trips of your employees. In addition, special attention is paid to meetings of your guests, partners or employees at Boryspil airport, railways and auto stations.
Among the advantages, one can note:
providing an expanded report on completed trips;
all types of transport services: delivery, driver, taxi to the airport and more;
flexible discount program for all our partners;
meeting of the guests (partners) of your company;
calculation of optimal routes and support of passengers;
cash and non-cash form of payment